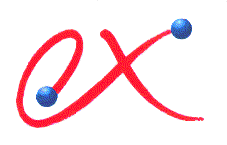 ExNet Systems Ltd
WWW, Email, USENET News and UUCP Contract and Charges
Prices from 1st December 1996.
The Services
This contract covers the provision of World-Wide-Web (WWW), electronic mail, USENET news and related services (the ``HelpEx'' services) by us---ExNet Systems Ltd (``ESL'')---currently of 45 Beresford Rd, Kingston Surrey, to you (``The Customer''). This contract supersedes any and all preceding contracts between us for HelpEx services. The services and prices for the HelpEx services are those described in this document. All prices exclude VAT unless otherwise stated and are in GBP (UK Sterling). Keep a copy of this agreement for your records. This contract may not be varied other than in writing by a Director of ESL.
The Customer agrees to indemnify ESL and parent and associated companies and individuals against any costs, direct or indirect, arising from deliberate misuse of the HelpEx services (such as dissemination of illegal, harassing or libelous information from or through HelpEx systems, or violation of our Acceptable-Use Policy or that of any networks through which traffic passes) by the Customer, over and above the other explicit provisions described below. The Customer agrees that ESL is not responsible for the content of the data that ESL carries on the Customer's behalf.
ESL reserves the right to vary prices and services from time to time after 30 days' notice to the Customer, and to remove restrictions or reduce prices without notice to the Customer.
Liability
ESL shall not be responsible for any loss or consequential loss of any kind whatsoever arising from use of the HelpEx system. Any liability to the Customer shall be limited to the remainder of any fees paid by the Customer for services less any deductions for charges incurred.
Separate Clauses
If any of the individual clauses in this contract is invalid under English Law then it shall be considered struck out, and the remaining clauses shall continue to stand.
Force Majeure
If ESL is hindered or prevented from performing this contract owing to any cause beyond the reasonable control of ESL, ESL may at its sole option delay, suspend or cancel, in whole or in part, performance of the services under the contract and ESL shall not be held responsible for its inability to deliver the services.
In particular, ESL cannot guarantee the delivery or receipt of any IP (Internet-Protocol) packet, electronic-mail message or USENET news article or any other data item, though it will make every reasonable effort to ensure such delivery or reception.
Termination
ESL shall be entitled to terminate this contract immediately following formal written notice to the Customer by a Director of ESL if the Customer breaches any of the conditions of this contract. In such circumstances the Customer may forfeit the remainder of any advance payment by the Customer and the HelpEx services will be withdrawn. The Customer may terminate the agreement subject to 30 days' written notice (at any time, except for Full-IP service where full or partial termination of services by the Customer may only take place on anniversaries of the initial subscription date) and the remainder of the Customer's advance payment will be returned less deductions for operating charges incurred on the account up to the notified date of cancellation. Any remaining balance owed by the Customer to ESL remains payable on normal terms and the contract is not fully cancelled until such balance is received.
Choice of Law
Both parties agree that this contract is governed by English Law and the Customer submits to the jurisdiction of the High Court of Justice of England, but that ESL may enforce this contract in any court of competent jurisdiction.
Acceptable-Use Policy
HelpEx services may not be used for criminal or other illegal purposes, nor for any purpose which violates established practice or protocols of the Internet, nor for purposes which make profligate use of network resources. All of the following are considered unacceptable: the transmission of computer viruses or pornography; forgery of addresses or other fields in IP packets; unauthorised access to the network-management equipment of ESL or other Internet providers; unauthorised transmission of copyrighted material; mail bombing; mass-mailing of unsolicited advertising material; the transmission of live audio or video or IP multicast without prior authorisation by ESL.
Levels of Service
[UUCP-Lite---GBP12 per month.]
This service provides a UUCP connection for sending and receiving Internet email and USENET News and other files, plus a UNIX shell account allowing access to these services using only a terminal emulator.
This service includes a free shell account which allows you to start using Internet services with a minimum of technical hassle beyond getting the modem and terminal software to work, and also provides interactive access to some popular text-based Internet facilities. These include telnet, FTP, whois, finger, etc. We ask you to use them sparingly. You can also publish a single World Wide Web page from this account.
The UUCP account gives you access to mail in your own mail domain under exnet.com for any number of users, and you can choose a selection of USENET news to be sent to you automatically so that you can read it off-line and minimise 'phone charges. UUCP is a very efficient method of transferring data over a 'phone line, and tends to work out much cheaper than PPP and other IP-based methods.
This account is designed for light use by an individual or (for example) a family or small business. If you connect for more than 30 hours per month with this service we will charge you double the normal per-minute time charge for all usage. Note that if you do not exceed the 30 hour limit there are no per-minute time charges at all for this account type.
You are given approximately 1MB (1 megabyte or a little over 1,000,000 bytes) of storage space free. You may rent additional disc space (or `quota') for GBP0.20 per MB per month.
Connection for access to the shell account is via V.22bis-or-faster modems, and for UUCP is via V.32bis or V.34 modems.
[Full-Feed UUCP---GBP30 per month.]
This account is technically identical to the `Lite' account but offers unlimited connection time. This account is intended for heavy users such as medium-to-large companies, bulletin-board operators, and resellers.
We impose no restrictions on redistribution of data you obtain through our services other than those imposed on us, and those implicit in copyrights, etc. We don't in general own the information and so don't charge you for it, only for the facilities to access it. We actively support and encourage the reselling of news and mail services by you and your customers.
The first 30 hours of connect time per month is free as for UUCP-Lite.
We will register one mail domain for you at cost (being the fees charged by registration authorities, if any) when you start a Full-Feed UUCP account.
[* New ISDN Service *--- GBP150 per month]
ESL introduces the new ISDN account. With this system, you do not have to dial us up using the slower modem systems, you would in fact use a dedicated digital channel from your network directly into our network.
ISDN Connection is virtually identical to having your own personal leased line, except that you only pay for the time that you use the Internet.
With the ISDN Service, you run your own network as if it was connected directly to the Internet. We can set up the ISDN Network Connection for a charge of 30GBP/hr for up to an 8 hour day. (This is for a simple installation, eg on a non-subnetted LAN behind the ISDN box.) Travel and any hardware required is not included.
ISDN service gives you all the features of the full-feed service.
[Full-IP Service---GBP30 per month plus GBP0.125 per year per bit-per-second of external IP bandwidth]
Each Full-IP Service account provides for the connection of one leased-line for IP service over PPP to ESL.
The Customer provides a suitable leased-line connection to us (for example, BT kilostream service, X.21 terminated) and any hardware required at their end of the connection for interconnection with their LAN(s). The Customer will also pay for any hardware installed at ESL to support connection of the Customer's leased-line to ESL's internal networks, though ESL will endeavour to keep this charge to a minimum, and for 64kbps service or lower this will be no more than GBP1000 and will usually be much less. The equipment so purchased will belong to ESL if costing GBP500 or less, otherwise ownership of the equipment will be agreed separately. ESL will be the ultimate arbiter of what constitutes a `reasonable' leased-line connection and hardware to be installed at ESL's site. The Customer choses the external IP bandwidth to be made available to each of the Customer's leased-line connections at setup.
Where the Customer's requirements are unusual, or require extensive work at ESL's premises, we may charge a higher setup fee by negotiation with the Customer.
ESL shall not be held responsible for delays or failures caused by data carriers or telephone companies providing local loops, nor for delays caused by the Customer, nor for other factors outside ExNet's control.
The Customer contracts for a stated maximum number of bits-per-second of external IP bandwidth (beyond ESL, to the rest of the connected Internet). It is ultimately the Customer's responsibility to ensure that they do not exceed the contracted-for bandwidth, especially for incoming traffic (coming to the Customer's site from the connected Internet beyond ESL), though ESL will also try to help regulate load where practical. Note that ESL will attempt to limit the Customer's average maximum load to 10% less than the contracted bandwidth, to allow for short-term surges which would otherwise breach the stated limit; in return ESL will make special provision to try to main a low-round-trip-time (a low RTT for packets across its external lines to the connected Internet) to maintain interactive performance. Note that ESL cannot guarantee bandwidth to any other part of the Internet, but will at all times try to ensure that ESL's own connections and equipment are not restricting bandwidth to below the contracted-for bandwidth. Where the Customer's bandwidth to ESL over their leased-line connection exceeds the contracted-for external bandwidth, the Customer may use the balance of the bandwidth to, for example, interrogate ESL's WWW cache (proxy) server, exchange mail and USENET news with our servers over SMTP or UUCP/TCP, and access any other services we make available to our directly-connected Customers.
The Customer may resell no more than half the external IP bandwidth purchased from us, and they must pass a similar condition on to their Customers. If resellers violate this condition, their service will be adjusted upward to a level which permits resale at the data rate concerned, and their fees for the quarter in which the violation occurs and for subsequent quarters will be adjusted upwards accordingly.
ExNet will allocate IP address space for resellers' Customers and will assist in registering domain names. However, resellers will be expected to provide information to us by email in formats acceptable to RIPE. We will generally charge a fee similar to that for DNS domain registration per separate address block requested in order to cover our administration costs, ie a one-off fee of GBP40 per address block. The Customer should understand that we cannot guarantee that an allocation request will be fulfilled, and that any exceptional costs incurred will be passed on.
Note that this account includes, free of charge, all the facilities of a UUCP-Lite dial-up account (ie a shell account and modest amounts of dial-up UUCP access in addition to the leased-line access) but does not allow for dial-up access beyond that allowed for by UUCP-Lite unless the leased-line connection has failed.
We will also provide to the Customer as part of this service all the facilities that are part of the Full-Feed service, but over the leased line rather than over dial-up, ie we will provide email and USENET news over UUCP/TCP. If the Customer prefers to accept email over SMTP/TCP, and/or news over NNTP/TCP, respectively, then we will supply them in those formats instead upon request. We will provide an MX secondary for mail routed via a single domain and its subdomains, and a DNS secondary service for a single forward and reverse zone mapping, free of charge. We will register these DNS zones for you as necessary, free of charge providing we do not need to pay any fees for registration. If we are the primary of these zones for you, the annual maintenance charge for each zone will be waived for the first year.
Note that this service is purchased for a minimum period of one year and is renewed in yearly increments. The Customer must notify ESL between 90 and 30 days before an anniversary of the start of the Full-IP service if they intend to cancel all or part of the Full-IP service purchased from us, and NOT simply with the normal 30 days' notice applicable to other HelpEx services. We aim to deliver service between 20 and 25 business days after receipt of the initial quarter's subscription and setup fee(s), and the signed contract.
[DNS MX Mail-Domain Maintenance---GBP2 per month.]
We will register (or attempt to register) any MX Internet mail domain (ie your own company name for a mail address such as user@myname.com) for a one-off setup charge of GBP50, and maintain the registration (eg DNS primaries and secondaries) for GBP2 per month. If you have a UUCP account with us we will route mail indicated by the MX records to your UUCP connection for free.
We will also accept an existing registration or transfer it to another site for GBP50, and reserve the right to charge the GBP50 for failed registrations though normally we would hope to be able to avoid doing so.
If the domain-name registration you have requested requires us to pay a fee, we will pass that fee on to you at cost, in addition to the fees stated above. As an example, as at 96/12/01 for Internic-registered zones under .com and .org setup and maintenance fees over and above our normal charges would be about GBP100 and GBP50/year respectively.
Other Charges
All accounts other than UUCP-Lite and Full-IP attract a usage charge of GBP0.01 per minute while logged in beyond 30 hours per month and up to the first 60 hours of connection time in each month, beyond which the charge is GBP0.008 per minute. Note that each account is treated separately for this purpose. For UUCP-Lite the charge for each minute beyond 30 hours is double the above rate. For Full-IP service no connect-time charge is levied for use of the leased-line circuit.
All accounts other than Full-IP are subject to a GBP20 setup charge (Full-IP incurs a setup charge of GBP500 per leased line), though if a group of accounts is set up together we may waive all but the first setup charge. The first setup charge you pay us includes the cost of our 100+ page user handbook.
Technical support is available between 10am and noon each working day at our main telephone number or by mail to sysadmin@exnet.com (unless otherwise advertised). This support is free for one month after you purchase a new account from us for that account, and can be continued for GBP60 per year thereafter. Currently this charge covers all accounts you have with us, and is not per account. For Full-IP customers all reasonable technical support directly related to the maintenance of a working connection to us is free and available during all normal business hours. 24-hour, 7-day support for all account types is available for an additional fee by request.
We have a number of other services, such as setting up mail machines at your site and general technical consultancy, from GBP10 per hour---please enquire.
Availability
We don't guarantee that any one service or system will be available more than 21 hours in each day, and there are regular periods of maintenance each day and longer ones from time to time during the weekends.
Method of Payment
Charges may be paid yearly or quarterly, in GBP drawn on a UK bank, by standing order or by cheque. There is a 5% discount on your subscription if you pay it yearly or by standing order. Monthly payments of subscription charges are allowed if made by standing order and after an initial quarter's payment has been made, but in this case no discount is allowed. Other payment methods may be available if you cannot use one of the above---please ask.
Subscription charges are payable and are invoiced in advance, and all other charges are quarterly in arrears except by special arrangement unless otherwise stated. All invoices must be paid within 30 days or we will disable your HelpEx facilities until you pay us. We will charge you for failed payments.
Hacking
Don't do it.
If we suspect that you are hacking, we may disable your HelpEx account without notice. Unfortunately, we may also have to disable other customers' accounts temporarily while we check out the HelpEx system.
By signing this agreement you agree to pay liquidated damages of GBP500 for each instance of attempted hacking (by `hacking' we mean any kind of unreasonable use of the HelpEx system: for example, unauthorised reading or alteration of other customers' data, or deliberate damage to us or to our system), and GBP2,000 for each instance of actual hacking. This is in addition to, and not in any way precluding, the possibility of prosecution under the Computer Misuse Act and other relevant legislation.
We reserve the right to audit your actions, and inspect any file on the system, to try to prevent hacking; we will keep confidential any information we come across unless we are required to disclose it by law or to demonstrate that hacking has taken place. You agree to keep your password(s) secure and unguessable and take other reasonable measures to protect yourself and us.
Your Initial Order

Please create for me:
+----+
|    | UUCP-Lite accounts.
+----+
+----+
|    | Full-Feed accounts.
+----+
+----+                                                      +------+
|    | Full-IP accounts, of aggregate external IP bandwidth |      | kbits/s.
+----+                                                      +------+
+----+                              +--------------------------------------+
|    | new domain names, please try |                                      |.
+----+                              +--------------------------------------+
+----+
|    | ISDN account.
+----+
                                 +----+
I want to pay my subscription in |    | (1/3/12) month installments.
                                 +----+
                                                             +----+
Please send me one handbook as part of my initial setup, and |    |
ADDITIONAL handbooks at GBP13 including VAT and postage.     +----+

Signed (I am 18 or over and agree to this contract):

_____________________________________________________

PRINT name and address in block capitals:

_____________________________________________________

_____________________________________________________

_____________________________________________________

_____________________________________________________

_____________________________________________________

Contact 'phone number: ______________________________

Alternative email address: __________________________

Please initial all pages, fill in the the appropriate boxes and return
by post to ExNet Systems Ltd, 45 Beresford Road, Kingston Upon Thames,
Surrey KT2 6LP.  
You may fax or mail this form in the interim and we will have the
account set up when or before your paper copy arrives if practical.


Contract revision V3.2.01 96/12/01.


ExNet Systems Ltd, tel +44 181 296 5577, fax +44 181 296 5578, email
info@exnet.com, WWW at http://www.exnet.com.  See also
http://www.exweb.com for related services.


This document is copyright (c) ExNet Systems Ltd 1994, 1995, 1996.